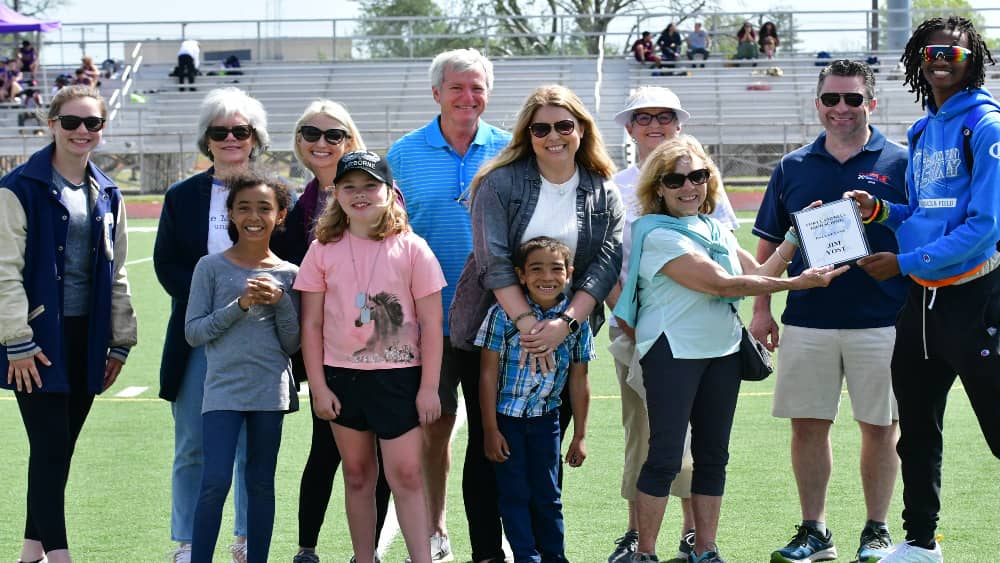 Jim Yost was among the latest class to be inducted into the Marshall Patterson Fort Campbell Hall of Fame. On Saturday, the late Fort Campbell athlete was honored during the Coach Johnson Memorial Classic at Fryar Stadium.
Yost was Fort Campbell's first individual state champion, winning the half-mile and mile races in 1963. He was the 1962 MVP for cross country and the 1963 MVP for track and field. He dominated dual meets, winning each event in which he participated.
Yost would take 7th place in the state cross country meet.
At one time, Yost held the record for the best time in the two-mile run in both Kentucky and Tennessee.
Upon hearing of how good Yost was, Master General C.W.G. Rich, the commanding general for the 101st Airborne Division, created a more challenging event to test out just how good Yost was. Rich had Yost run against the best of the 101st Airborne, and Yost did not disappoint. He beat every soldier he ran against.
Yost would run at the collegiate level for Murray State University and continued to run competitively in marathons, Ultra events, and at one time – a 50-mile race in Chicago where he finished fourth out of 90 runners.
Yost extended his races to include some that were 62 miles and 100 miles. He even ran in a 24-hour race where he covered 135 miles, the 10th greatest distance covered by an American at that time.
In addition to running, Yost competed in the 750-mile Paris-Brest-Paris cycling event in 2011 along with his son and brother.
Yost was in the ROTC at Murray State, earned his Army Commision, and began his career as an infantry officer. Yost served with the 1st Infantry Division, 82nd Airborne Division in Vietnam (bringing the colors home for the Brigade), and 10th Special Forces Group.
Yost passed away in 2014.
Falcon athlete Amari Waddy presented the Hall of Fame Award to Yost's family, which included his granddaughter who was wearing Jim's Fort Campbell letter jacket.