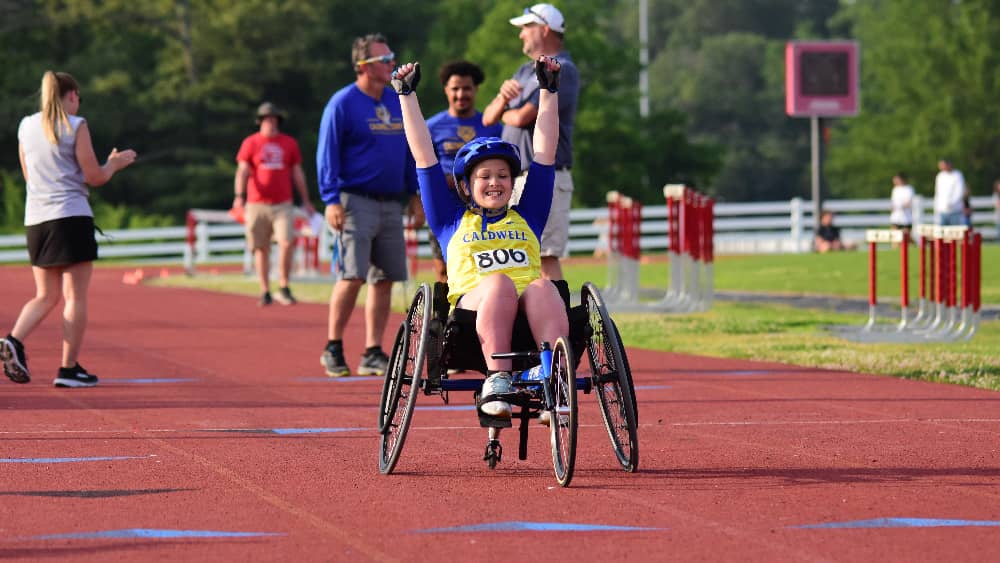 It was a special day for Caldwell County eighth grader Kyndle Mahaffey. She was able to roll to the win in the 100-meter dash at the Class 2A Region 1 Meet Monday in her custom wheelchair.
Mahaffey, who was born with Myelomeningocele Spina Bifida, was able to compete in the adapted 100-meter wheelchair competition throughout the season thanks to a donation from the Princeton Elks Lodge #1115 and the Princeton Kiwanis Club.
Watch Kyndle roll to the win in this Max's Moment.