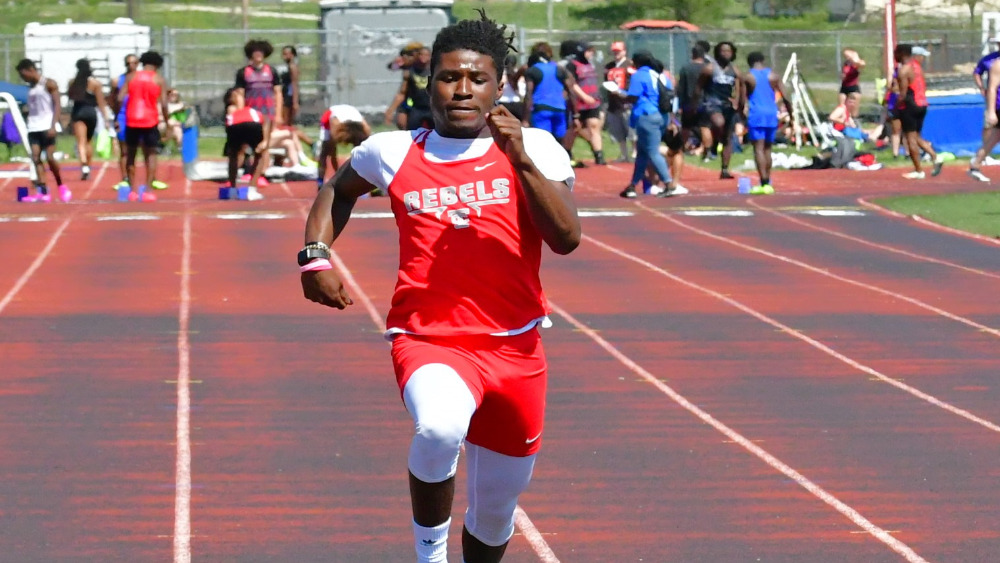 Todd County Central's track and field team finished in fifth place at the Class 1A, Region 2 track and field meet and will have five entries at next week's state meet in Lexington.
SPRINTS
Fisher Borders qualified for the state meet in two events. Borders placed second in the 100-meter dash in 11.76 seconds, edging teammate Franklin Grullon who finished in third place .16 seconds back.
Borders also came in second place in the 200 meters (23.79) and Grullon was fifth (24.37).
Cole Gilbert was 11th in the 400-meter run (57.89) and Sonny Borders was 16th (59.36).
MIDDLE DISTANCE
Ivan Lopez-Lopez was 12th in the 1600-meter run (5:31.27) and Jaran Miller was 25th in 6:38.23.
Mohammed Sinawi was 13th in the 800 meters (2:24.09) while KeAdrian Thirdgill was 21st (2:52.04).
Elijah Gonzalez finished in 10th place in the 3200-meter run (16:19.55).
HURDLES
B.J. Farlow was 10th in the 300-meter hurdles in 47.48 seconds.
RELAYS
Todd Central had two relay teams qualify for the state meet.
The 800-meter relay team of Fisher Borders, B.J. Farlow, Sonny Borders, and Franklin Grullon finished in second place (1:34.39), just .22 seconds behind region champion Green County.
The same group placed third in the 400-meter relay in 46.13 seconds.
The 3200-meter relay team of Ivan Lopez-Lopez, Cole Gilbert, Jaran Miller, and Mohanned Sinawi finished in sixth place in 9:51.60.
The 1600-meter relay team of Cole Gilbert, KeAdrian Thirdgill, Mohammed Sinawi, and Sonny Borders ran a 4:06.52 to place eighth.
FIELD EVENTS
Treyvon Osborne came in third place in the triple jump (38-08.75) and was sixth in the long jump (18-02.50). Osborne will compete at the state meet in the triple jump.
Jayvonte McClarrm finished 26th in the shot put (23-08.25) and 22nd in the discus throw (72-02).
As a team, the Rebels scored 46 points to finish in fifth place.