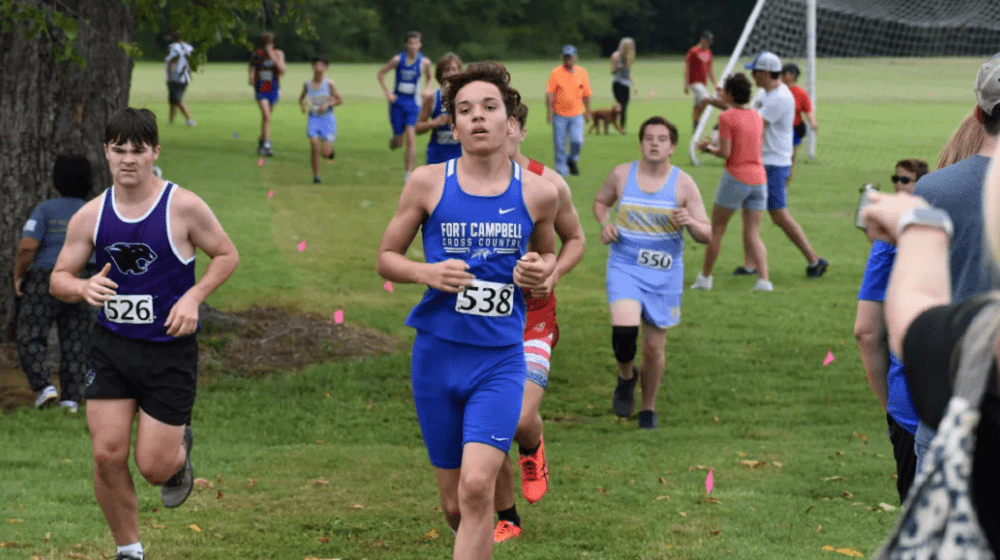 YSE File Photo
The Fort Campbell Falcons picked up a Top 5 finish Saturday at the St. Mary Invitational. The Falcons finished the meet with 117 points, which was good enough to place them fourth in the team competition.
Rossview was a runaway winner with a total of 44 points. Dawson Springs took second with 103.
Jeffrey Perry was the Falcons' top finisher in 6th place with a time of 17:35.86.
Braylon Bender, of Kirkwood, won the boys' race with a time of 16:53.67.
Scoring finishes for the Falcons were:
Jeffrey Perry – 6th
Seth Puraty – 22nd
Jayden Perry – 31st
John Arnold 34th
Ryker Kramer – 37th