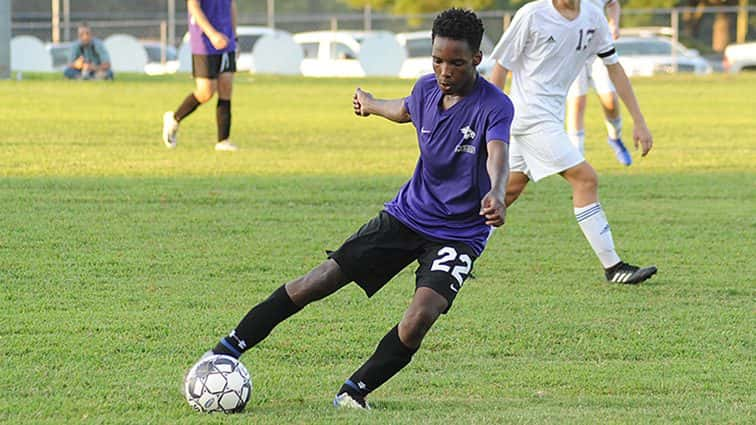 Jackson Mundy had two goals and an assist to help Paducah Tilghman claim a 7-3 victory at Lyon County in boys' soccer action on Tuesday.
Myles Middleton had a goal and two assists while Quinn Atnip tallied a goal and an assist for Tilghman, which improved to 8-6-2 on the season.
For Lyon County, Todd Huddleston scored on a penalty kick and also assisted on a goal by Walker Suitor.
Levi Willis added an unassited tally for the Lyons.
Cole Schroeder made 18 saves for Lyon.
For Tilghman, Austin Sledd, Joseph Gillituk and Axel Loaiza each had a goal while Ivan Aburto and Andrew Davidson each had an assist.
The Lyons are now 2-12-2. Lyon will visit Paducah St. Mary on Thursday.