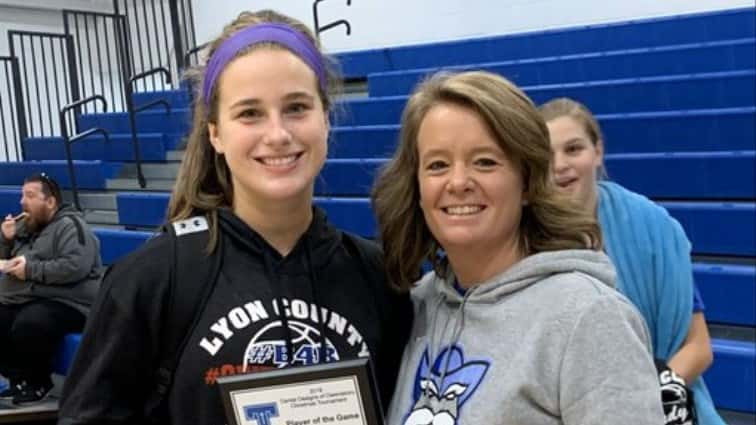 Lyon County heads into the Christmas holiday winners of two straight after a 55-20 win over Western in the Dental Designs of Owensboro Christmas Classic at Whitesville Trinity Saturday.
Sophomore Rose Smith continued her strong play in the event with six points in the first quarter as Lyon County ran out to a 19-7 lead.  Smith scored 19 points in the game and finished with 70 points in the three games (23.3 ppg.).
A low-scoring second quarter saw the Lady Lyons take a 25-14 lead into intermission.  However, Smith scored 10 points, and Hadlie Butler scored six as Lyon used a 22-5 run to take control of the game.
Calista Collins joined Smith in double figures with 10 points and 15 rebounds as nine Lady Lyons found the scorebook.  Lyon County hit 19-of-49 (38-percent) from the field and outrebounded Western 47-28.
Jasmine Johnson led Western (1-7) with six points.
Lyon County (3-6) will play in the Community Christian Lady Warrior Classic after Christmas.
Lyon County                       19    6     22    8—55
Western                                7     7      5      1—20
Lyon County (3-6) – Smith 19, Collins 10 , Butler 9, Brown 6, Ortiz 4, Matthews 2, Watts 2, Defew 2, Taylor 1
Western (1-7) – Johnson 6, Horton 4, Thomas 3, Calbert 3, Brown-Coleman 2, Henderson 1, Baker 1