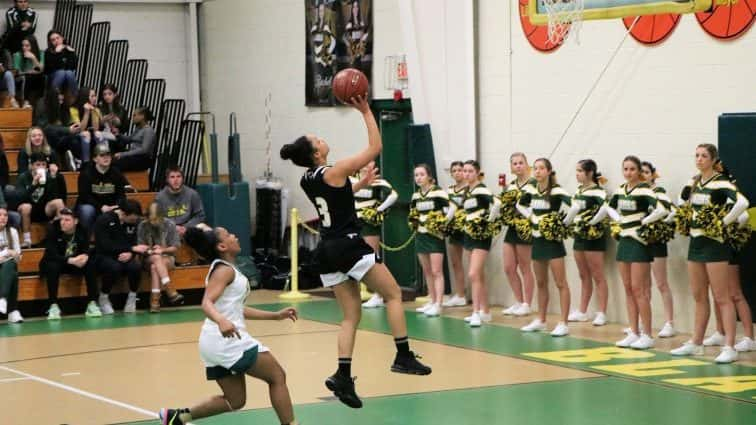 A valiant comeback effort by the UHA Lady Blazers came up just short Tuesday evening at Blazer Gyms. After trailing by as many as 18 points in the first half, the Lady Blazers would get as close as two points in the 4th quarter before falling to the Russellville Lady Panthers 47-40.
The Lady Panthers hit the Lady Blazers with a big run early to gain the momentum in the contest. After Clarissa Miller hit a three to give UHA a 3-0 lead, Russellville went on a 12-0 lead to go up 12-3. Meghan Adams temporarily slowed the Lady Panthers down with a basket to cut the margin to 12-5. However, Russellville finished the opening quarter with an 8-0 blizt to go up 20-5 after one.
The Lady Panthers had a big first quarter from freshman Amiyah Collier, who scored 11 points in the first eight minutes.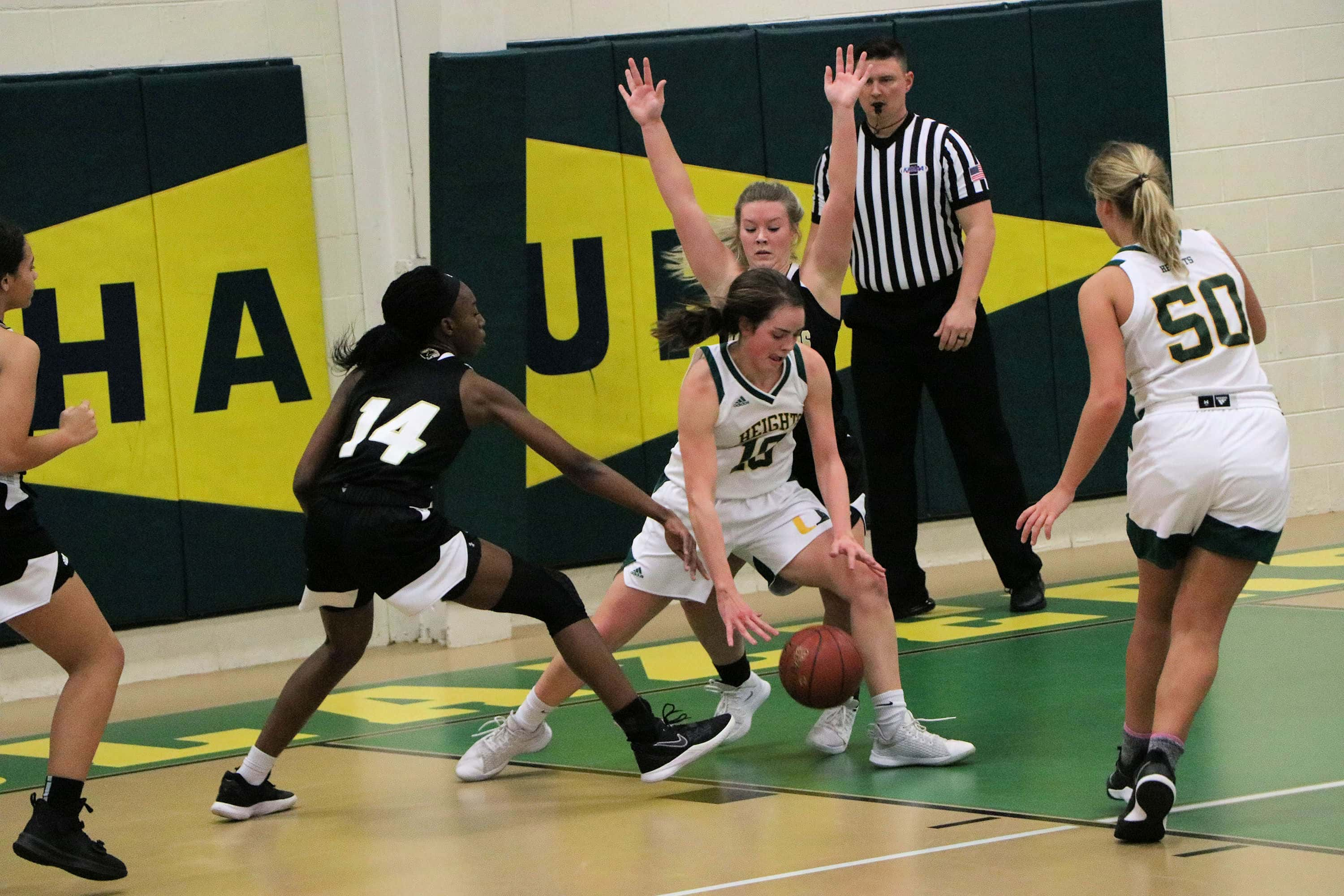 Quick baskets from Lily Hendricks and Meghan Adams cut the Russellville lead to 20-10 at the beginning of the second. The Lady Panthers hit back with a 10-2 run to go up 30-12, and look like they were about ready to put the game away. But, the Lady Blazers got a three from Lily Hendricks and a basket from Meghan Adams to cut the lead to 30-17 heading into the break.
The third quarter saw the Lady Blazer defense take over, as UHA made their move to get back in the game. Getting big quarters from Lily Hendricks and Aniah Dailey, and with solid defensive play on the other end, especially from Meghan Adams and Harmoni Wright, the Lady Blazers outscored Russellville in the quarter 16-7 to cut the lead to four at 37-33 going into the final quarter.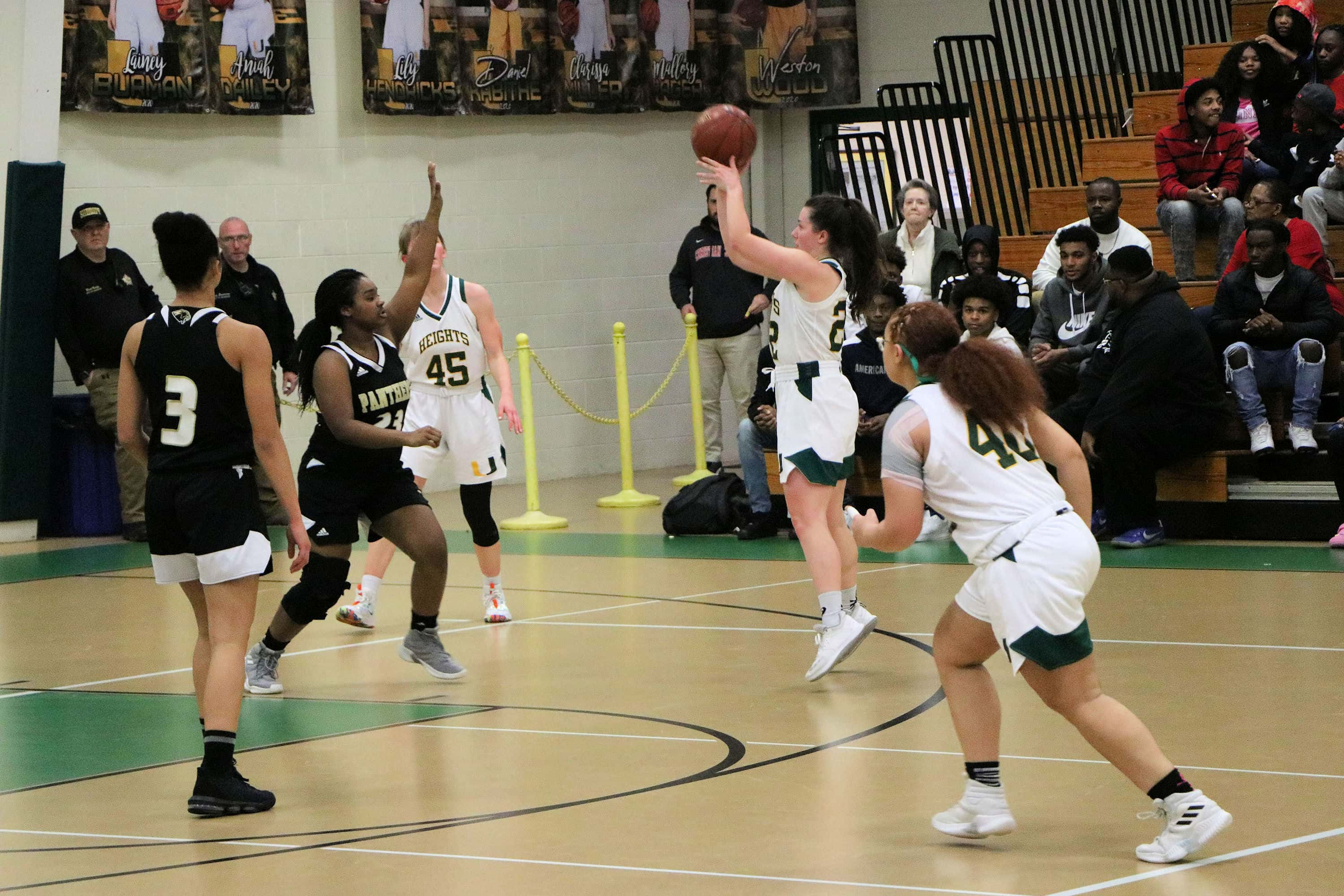 Back to back baskets from Harmoni Wright early in the fourth brought the Lady Blazers to within two points at 39-37. The Lady Blazer comeback effort suffered a major setback moments later when Wright went down with what appeared to be an injury to her left leg. After that, despite missing some late game free throws and committing a handful of turnovers, the Lady Panthers were able to hold off the UHA comeback effort to pick up the win.
UHA was led by Lily Hendricks, who finished the game with 13 points. Meghan Adams added 12 points on the night. Harmoni Wright had six points, all in the second half, before going down late in the game with an injury. Aniah Daily chipped in with four more.
For Russellville, Amiyah Collier finished with 20 points. Anastasia Dowlin added nine for the Lady Panthers.
UHA falls to 5-17 on the season, while the Lady Panthers improve to 16-9.