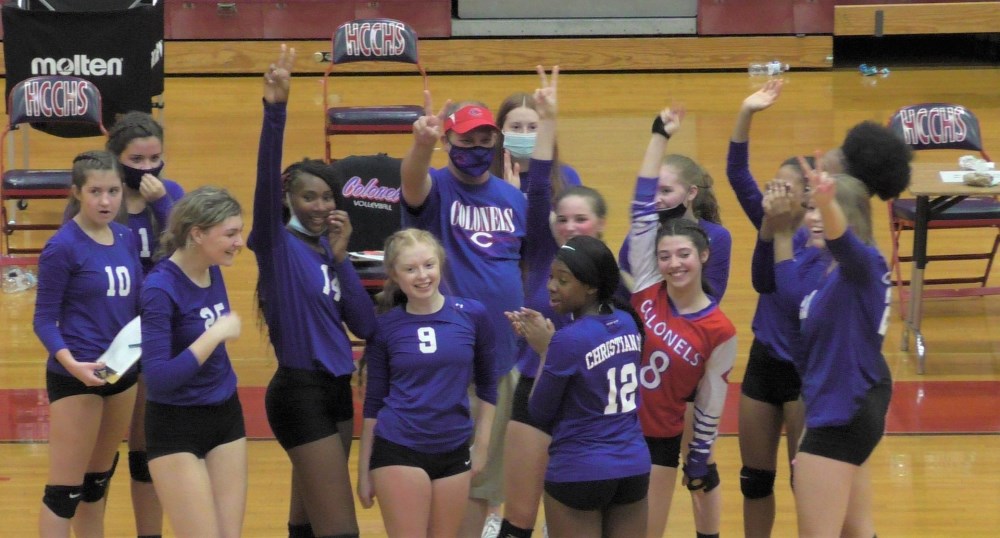 It started rough but Christian County finished strong to claim a three-set win over Hopkins County Central Thursday and give Rick Erickson his 200th win as Lady Colonel head coach.
Christian County won 26-24, 25-9, 25-15 for its fourth win of the season.
Neveah Day had seven kills and a block for the Lady Colonels. Cameron Armstrong added five kills, and Skyler Kirby had four kills.
On her birthday, Hailey Sparks had seven aces and three kills.  Chantelle Haby offered up 18 assists.
In his 11th season as Christian County coach, Erickson is 200-161.  Prior to becoming the CCHS coach, Erickson was 59-101 at Trigg County, giving him an overall record of 259-261.
Christian County will host Todd County Central next Thursday.