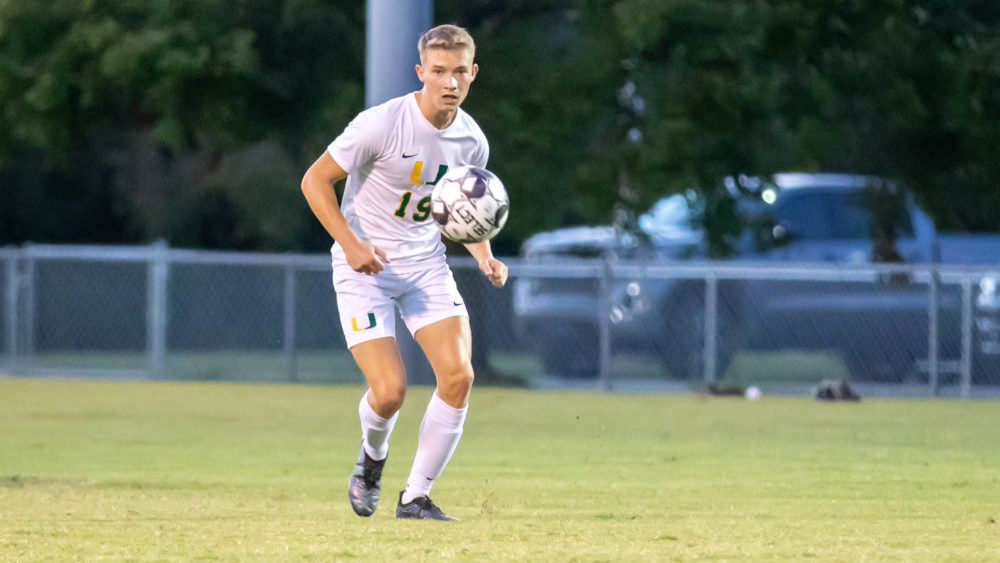 YSE File Photo
The Henderson County Colonels have been a high-powered offense through much of the 2021 soccer season. Thursday night was no different. Henderson scored double-digit goals for the fourth time this season, the third team against an 8th District team, as they cruised past University Heights Academy 11-1 in Henderson.
The Colonels got goals from Zander Wilson and Braeden Myers-Curry in the first nine minutes to take a quick 2-0 lead.
After UHA's Connor Dill scored to trim the lead to 2-1, the offensive avalanche began for Henderson County.
The Colonels responded to the Blazer goal with four unanswered over the final 22 minutes of the half to take a 6-1 lead into the break. Two of the goals were scored by Trevor Book.
Henderson County kept the offense coming in the second half of play. Carter Denton and Ashton Todd each scored two goals in the second half, while Trevor Book completed his hat trick as the Colonels closed out the match 11-1 twenty-five minutes into the second half.
UHA now stands at 8-7 on the season. The Blazers are set to be back in action Friday night when they host Murray in the All "A" sectional.
Henderson County ups their record to 9-2-4. The Colonels go on the road Saturday to take on South Warren.