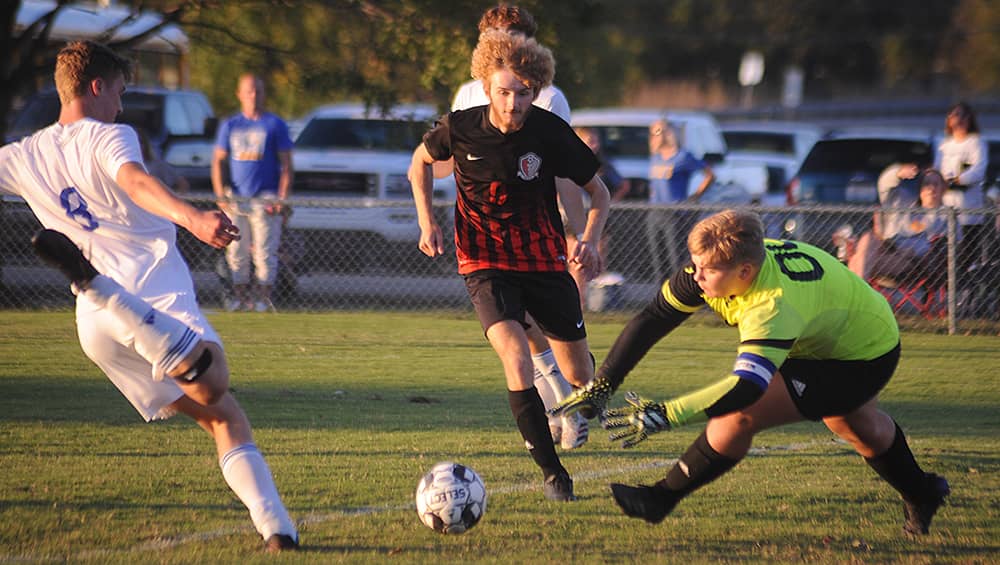 Caldwell County waited four years to play in the 2nd Region soccer tournament. The Tigers aren't in a hurry to stop.
Caldwell won for just the third time ever in the regional tournament, blanking Trigg County 3-0 in first-round action Tuesday at the Stadium of Champions in Hopkinsville.
Caldwell (8-12-2) held a commanding 19-2 advantage in shots against the Wildcats, but went to halftime with just a 1-0 edge.
Timothy Nichols scored with help from Nick Adams in the 33rd minute to give the Tigers their 1-0 lead.
A pair of Blake Vivrette goals in the second half gave Caldwell some breathing room.
Vivrette scored in front with help from Filippo Taccola in the 50th minute.
Vivrette then pulled the trigger on a long shot in the 56th minute to score unassisted and push Caldwell's margin to 3-0.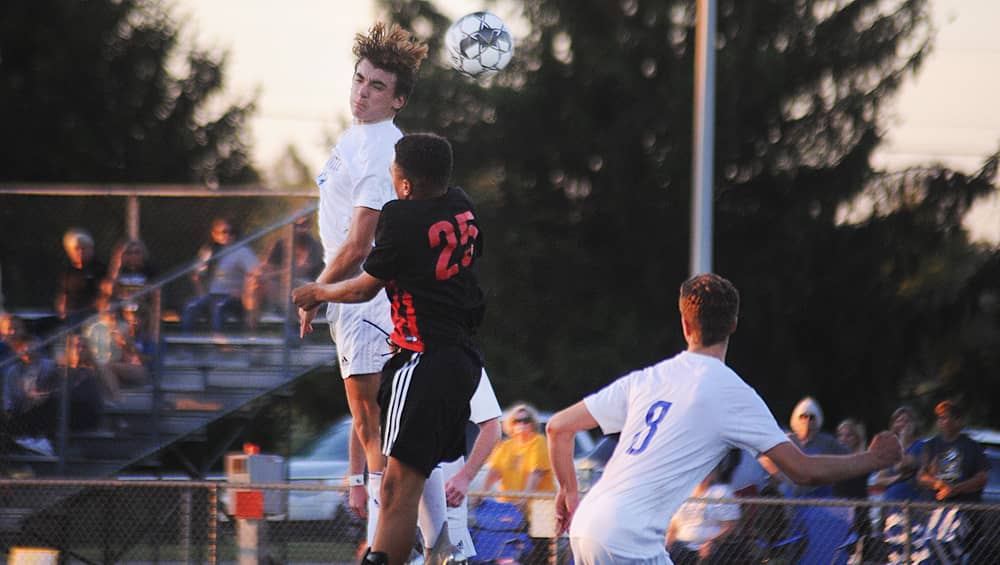 Meanwhile, Caldwell's defense didn't give Trigg (3-13-1) many opportunities at the other end while the Tiger midfield helped create 13 shots in the second half.
Corbin Nichols had just one save in the Caldwell net while picking up the shutout.
Caldwell's last win in the regional tournament also came at Trigg's expense — another 3-0 decision in the opening round at Fort Campbell in 2015.
Caldwell's only other regional victory came in 1987 when there were no districts. The Tigers beat Paducah St. Mary 6-4 in the first round of the 1st Region tournament that season, getting three goals apiece from (former Caldwell head coaches) Rhett Miller and Alan Shaffer. Miller is currently the Caldwell girls' head coach.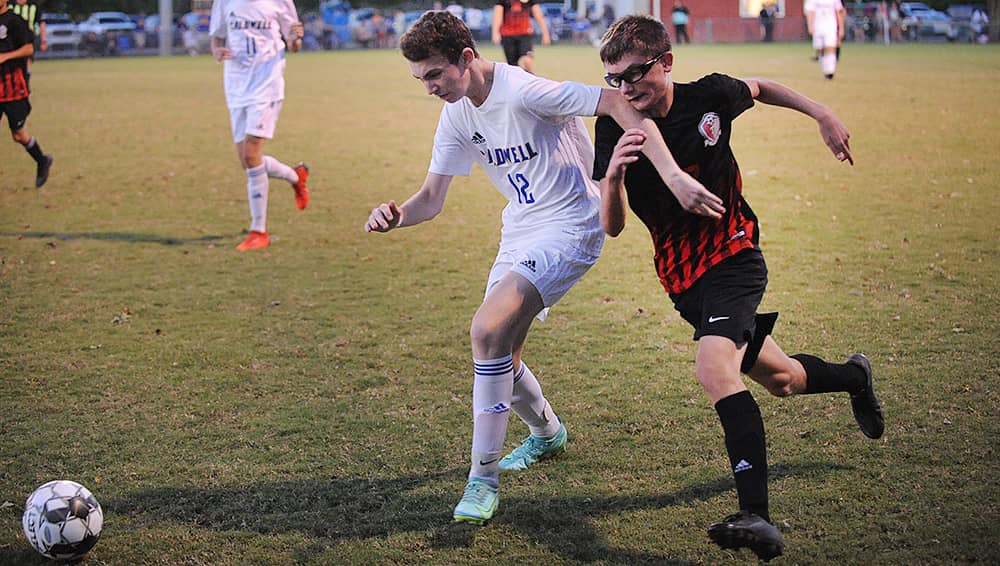 Caldwell will next face University Heights Academy (12-10) in Wednesday's 6:00 semifinals in Hopkinsville.
UHA rallied from 2-0 and 3-2 deficits on Tuesday to dispatch Webster County 4-3 in overtime.
The Tigers and Blazers met in the 2nd Region All A Classic championship earlier this season, with UHA claiming a 2-1 decision.