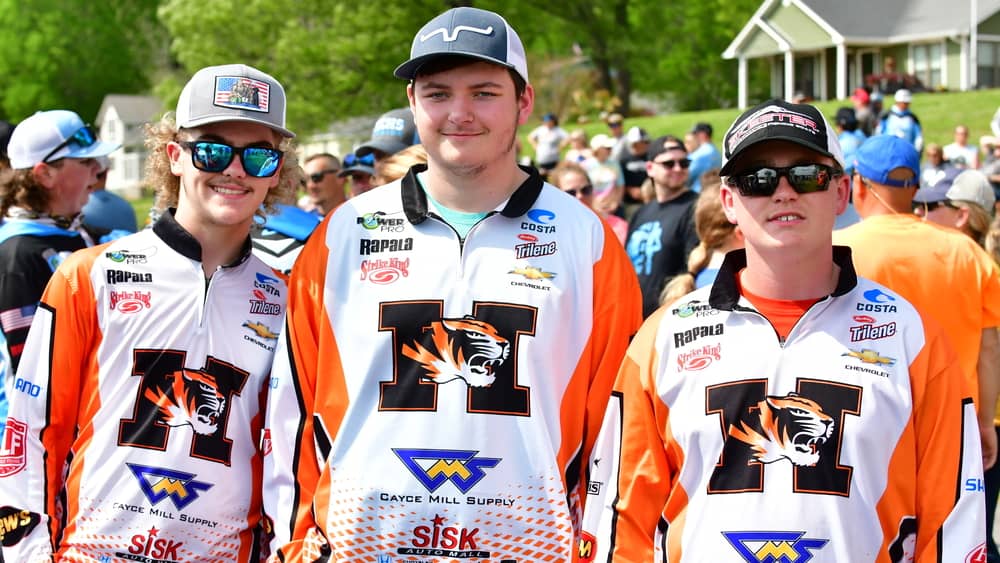 Hopkinsville High School took part in the Region I Bass Fishing Tournament Saturday on Lake Barkley and had one team reach the scales to weigh in fish.
Adam Jackson and Thomas Grise caught one fish weighing 2-pounds, 5-ounces to place 61st.
McCracken County's Harley Valerius and Blake Jeffery won the region title with five fish weighing 15 pounds. Whitesville Trinity's Carson Fitzgerald and Blake McBrayer had the tournament's big bass at 4-pounds, 3-ounces.
103 boats left Kuttawa Harbor to fish with 78 teams bringing fish to the scales. While the temperature was higher than in previous events held in the spring, anglers had to deal with windy conditions that made for choppy water.