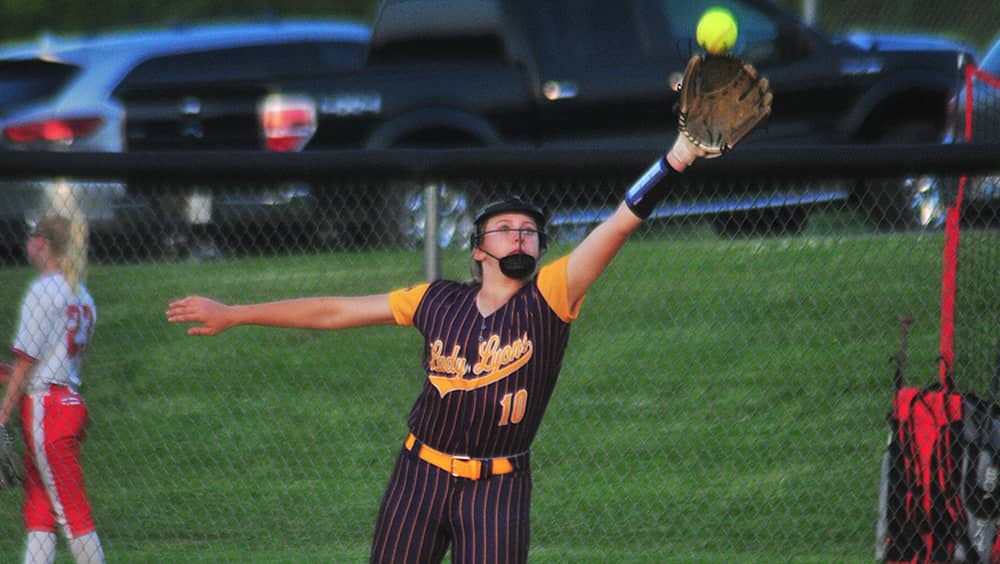 Lyon County's girls were limited to just three base hits as Calloway County claimed an 11-1 victory in six innings Tuesday in Eddyville.
A three-run second inning and a four-run fourth helped the Lady Lakers build a 10-0 lead in the contest.
Lyon (17-13) extended the game on Hadlie Butler's RBI double in the bottom of the fifth to make it a 10-1 game.
But Calloway (16-9) scored once in the sixth to end the game early.
Reese Settle was 4-for-4 with a pair of doubles and two runs batted in for the Lady Lakers while Carson McReynolds homered as part of a 3-for-4 day with two RBIs.
Butler, Calista Collins and Emma West each had a double for Lyon's three hits.
The Lady Lyons will make up a 5th District date at Trigg County on Wednesday.