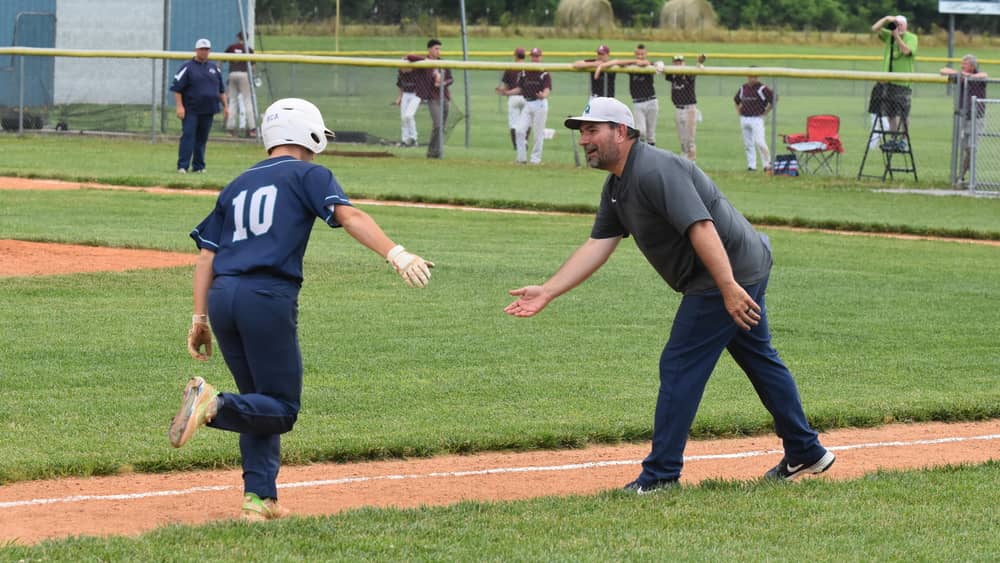 It is a very good thing that "thievery" is legal on the baseball diamond. Otherwise, the Heritage Christian Academy Warriors may have needed the advice of good legal counsel Thursday afternoon. The Warriors used 19 stolen bases in just three innings to ignite their offense as HCA cruised past the Academy for Individual Excellence 16-1 to advance to the KCAA state baseball championship game.
The Warriors had their running shoes on early in the contest. Heritage stole eight bases in the bottom of the first inning as they jumped out to a 5-0 lead. J.J. Thompson and Trenton Hayes got the party started with back-to-back doubles to open the inning.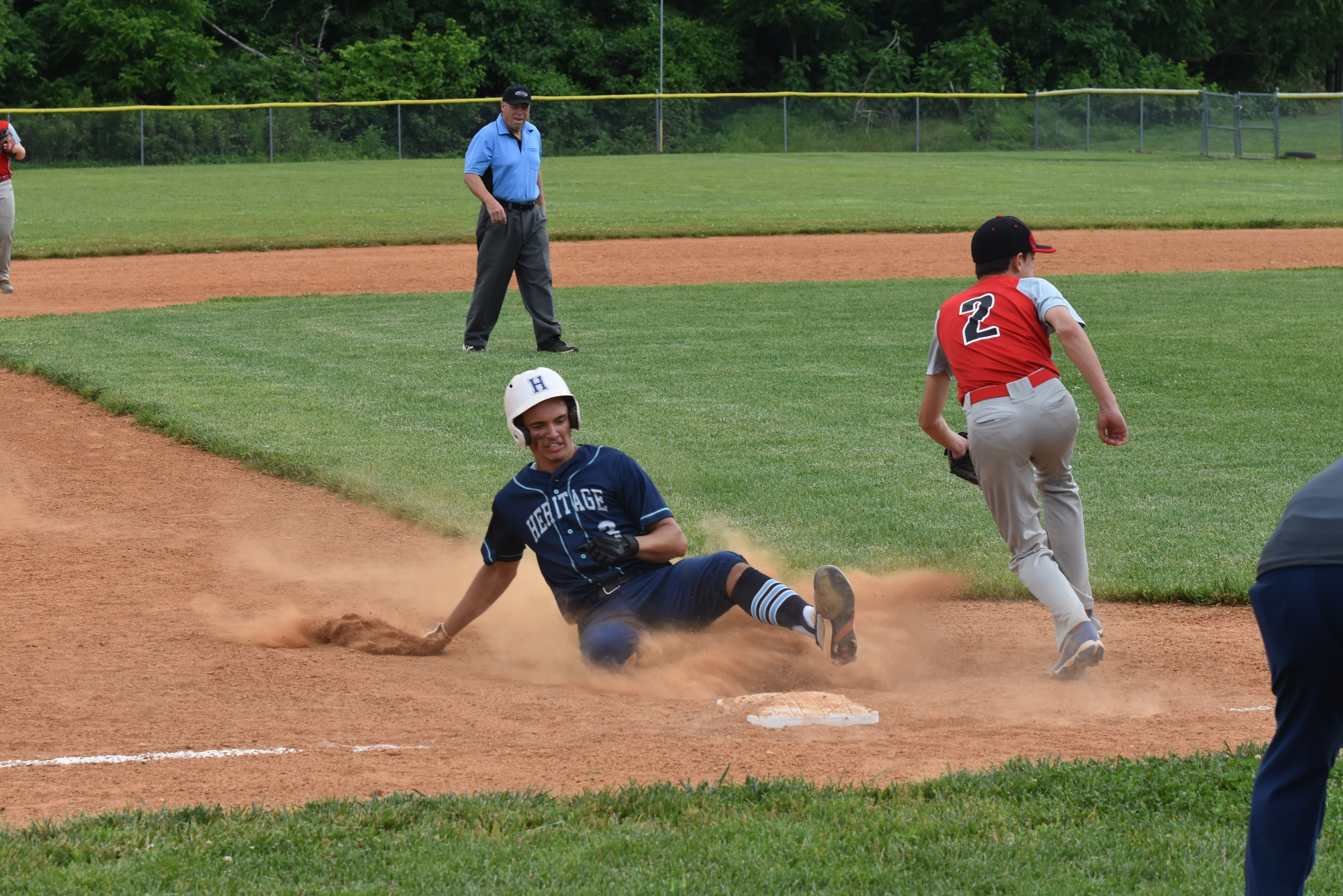 After AIE scratched out a run in the top of the second to cut the lead to 5-1, the Warriors then set about making sure they would have plenty of rest ahead of Saturday's KCAA championship game.
Heritage used an AIE error and an RBI single from Grant Floyd to extend the lead to 7-1 after two innings.
The Warriors then exploded for nine runs in the bottom of the third inning to close out the game. The game would end on an RBI triple off the bat of Walker Ashby.
HCA added eight more stolen bases in the final inning. For the game, the Warriors were 19 of 20 in steal attempts. Tra Fowler finished with four steals. Trenton Hayes, David Jent, and Kris Ruth swiped three each.
Trenton Hayes finished the game 2-3 with a home run, a double, and four RBIs. Tra Fowler and Carson Powell added two hits each for the Warriors. Powell and Grant Floyd had two RBIs each in the game.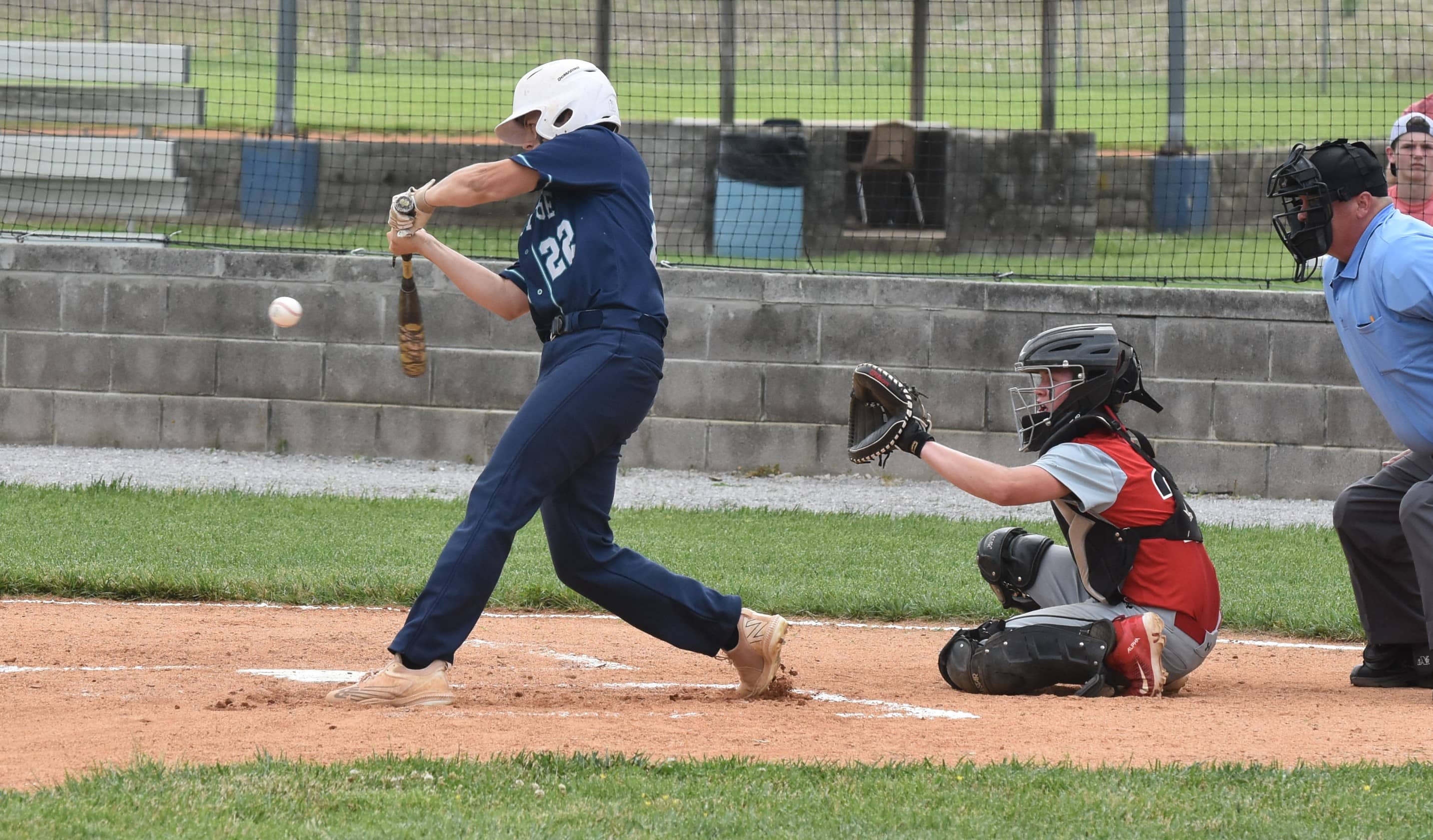 On the mound, Trenton Hayes and Grant Floyd combined to throw a three-inning no-hitter. They gave up just the one run, striking out four and walking five.
The win gives Heritage the chance to play for a second consecutive KCAA state title. The Warriors will look for the repeat Saturday morning at 10am on their home field.