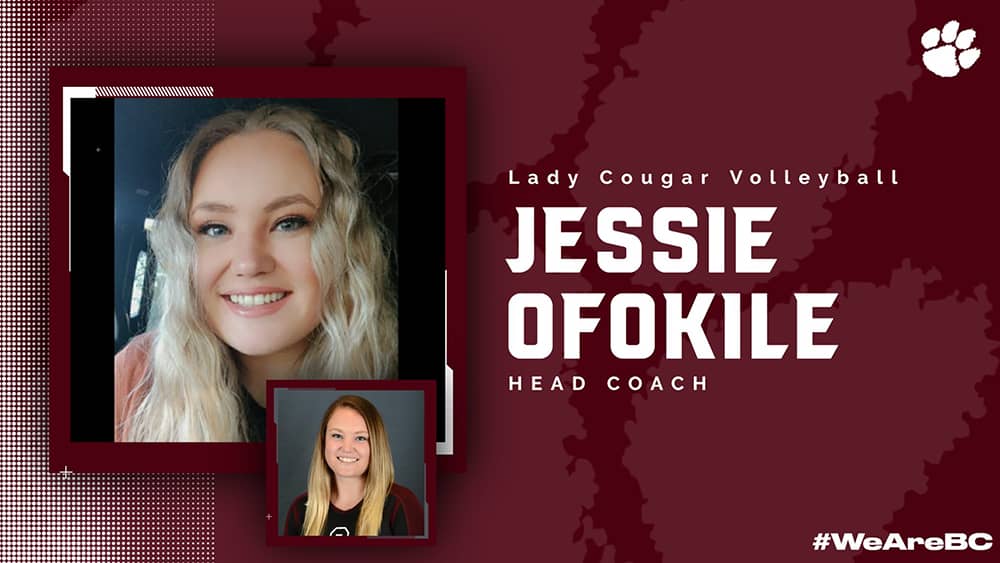 Bullitt Central graphic
A former Caldwell County Lady Tiger standout is the new volleyball head coach at Bullitt Central High School in Shepherdsville.
Jessie (Stone) Ofokile was announced as the new Lady Cougar coach on the Bullitt Central social media accounts last month.
"Bullitt Central Athletics is excited to announce the hiring of Jessie Ofokile as our new Varsity Head Volleyball Coach. She comes to us having played at Campbellsville University and with time spent as coach at Great Crossings. Excited to have her join the BC family!"
At Caldwell, Ofokile was a member of three 2nd Region championship squads and a state champion team in the All 'A' Classic in 2010.
CCHS remains the only public school in the commonwealth to win a state volleyball championship of any kind.
Ofokile was also a two-time recipient of the 2nd Region Player of the Year award from the state coaches association, earning that distinction in 2009 and 2010.
Ofokile is one of only two Lady Tiger in the program's history with more than 1,000 kills, joining Olivia Mitchell, who will be a sophomore in the upcoming season at Georgetown College.
Ofokile is a daughter of former Caldwell head coach Sue Stone.
She began her college volleyball career at Mid-Continent University in Mayfield and also played for St. Catharine College before finishing up her college eligibility at Campbellsville in 2016.
Ofokile will be one of three former Caldwell standouts who will be volleyball head coaches at Kentucky high schools this fall. Bayley (Tucker) McDonald is head coach at Crittenden County while Laykin Peek was hired in April as head coach at Hopkinsville.
Bullitt Central was 14-18 last year and finished 23rd District runner-up to North Bullitt. The Lady Cougars reached the 6th Region semifinals before bowing to Louisville Holy Cross.
Bullitt Central went 16-3 two years ago, winning the district championship but falling in the regional semifinals.