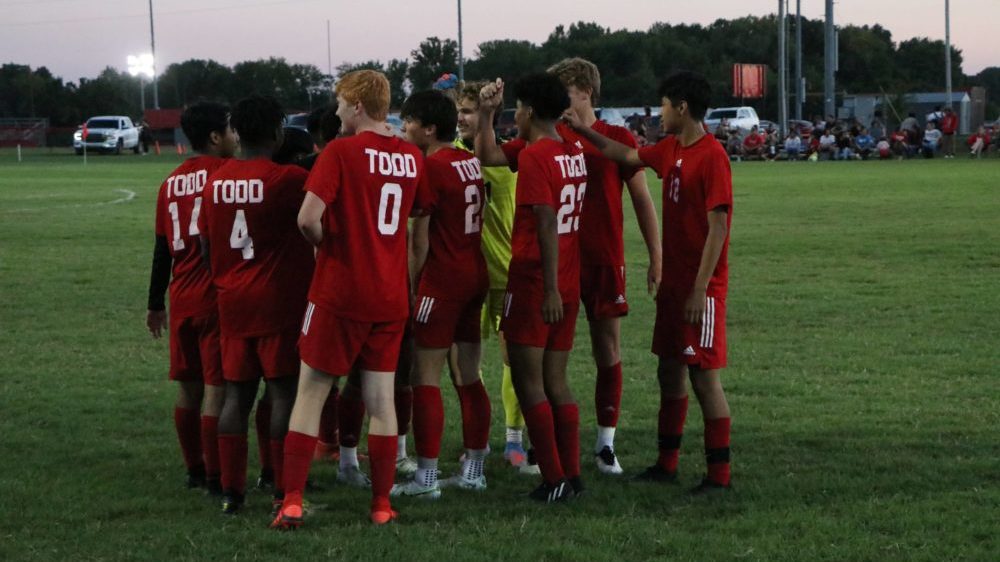 The Todd County Central Rebels will be looking to make their first trip to the 4th Region boys' soccer tournament as the 13th District tournament gets underway Monday night in Franklin. The Rebels, who are having one of the best seasons in school history, will take on Russellville Monday night at 7:00pm.
The Rebels' picked up two wins over the Panthers during the season. The wins came by scores of 9-1 and 6-0.
Todd Central is led by Zack Robinson with 15 goals. Chris Salazar and Cameron Wheelock have ten goals each.
The story of the season has been the Rebel defense, which has given up only nine goals in 18 matches this season. Only two teams have scored more than a single goal against the Rebels, and those two teams, Fort Campbell and Owensboro Catholic scored just two.
The boys' 13th District championship match is set for Tuesday evening at Franklin-Simpson.
The last time the Rebels reached the 4th Region tournament was back in 2013. That year, Todd Central would beat Glasgow in the quarterfinals before falling to Greenwood in the semis.