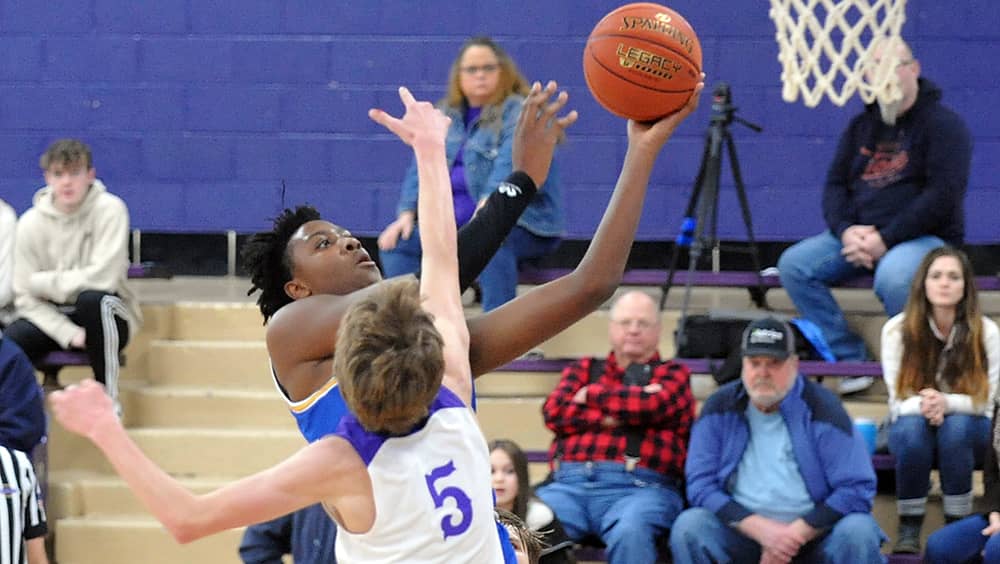 Caldwell County finally got all of its pieces together — and responded with a 51-37 victory Friday night in 7th District action at Dawson Springs.
It seems like the Tigers have been missing at least one key player — sometimes more — all season. But Caldwell put together one of its best efforts of the campaign to avenge a loss last month to the Panthers in Princeton.
Caldwell never trailed in the rematch and got a balanced attack. Zavy Bumphus had 14 points and six rebounds, Collin Whittington also scored 14 points and JayDarius Wilson had 13 points and eight rebounds in the win.
The Tigers (4-12 overall, 1-2 district) led just 24-21 at halftime, but opened up a 13-point lead late in the third period before taking a 36-28 advantage to the fourth quarter.
Dawson (7-14, 1-4) made a push early in the final frame to get back in it. A layup by Jaxen Thomas had the Panthers as close as 40-36 with still 4:25 to play.
But a stingy defensive effort by Caldwell held Dawson to just one point the rest of the way.
The Tigers made enough free throws down the stretch to push the final margin to 14 points — Caldwell's largest lead of the night. The Tigers finished 11 of 15 at the free throw stripe.
Charity tosses provided much of the difference in the contest. Dawson was just one of two at the stripe in the game.
Montgomery Johnston led the Panthers with 11 points. Rex Blue had eight.
Caldwell outrebounded Dawson 25-18.
The Tigers are back on the road again on Saturday night, traveling to Webster County.
The Panthers play at Cloverport Saturday afternoon.
Caldwell County   12   12   12   15 — 51
Dawson Springs     7   14    7    9 — 37
Caldwell County (4-12, 1-2)—Bumphus 14, Co. Whittington 14, Wilson 13, Thompson 6, Ca. Whittington 4.
Dawson Springs (7-14, 1-4)—Johnston 11, Blue 8, Plunkette 6, Fain 6, Thomas 5, Bullock 1.