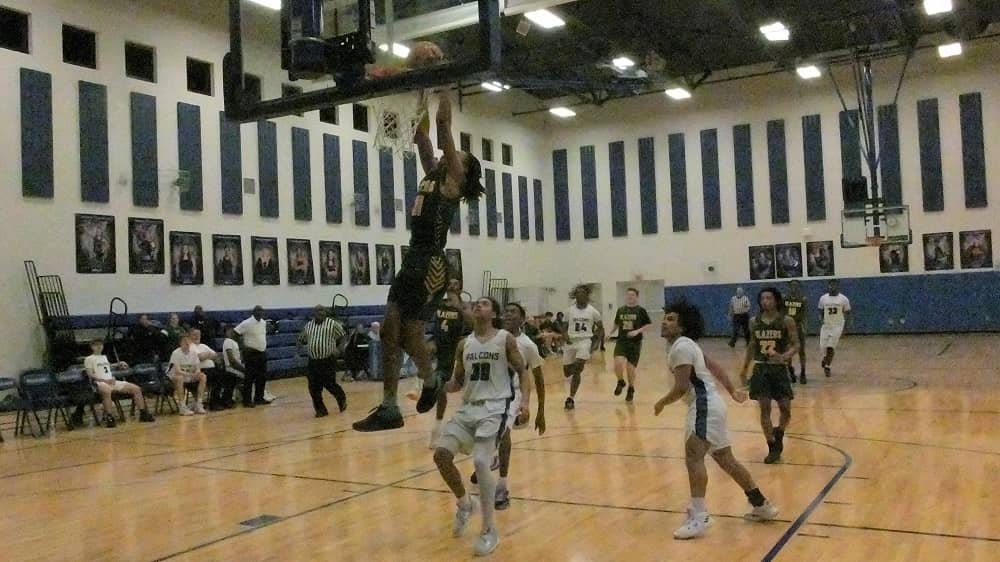 It's been almost 15 years since the Fort Campbell boys' basketball team knocked off University Heights Academy, but with the Blazers missing eight players in the fallout of a bench-clearing altercation with Christian County in their last outing, the Falcons looked to take advantage on Monday.
However, despite the short bench, the Blazers did just enough behind 27 points from Lemar Northington II to outlast Fort Campbell 74-71 for their 26th-straight win in the series.
It looked like business as usual when UHA jumped out to a 6-0 lead on Monday, but Fort Campbell rallied back to within a point at 11-10 after a three-pointer by Daniel Castro.  But those would be the Falcons' last points of the opening quarter, and after a dunk by UHA's Tylin George, Northington II came up with a steal and layup for an 18-10 Blazer advantage.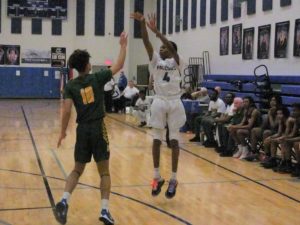 With UHA thin in the paint, Fort Campbell's Maurice Moore got going with eight points in the second.  The Blazers were still in front by 14 late in the half before Aidan Blaszkowski drilled a three, Moore scored on a putback, and Blaszkowski connected on one of two free throws, to cut it 38-28 at the break.
The margin hovered around ten points throughout the third quarter, with Dason Tate scoring six points for the Falcons and Gavin Grubbs tossing in seven for the Blazers.  With time running down, Castro raced down the floor and banked in a deep three to pull Fort Campbell within eight points with a quarter to play.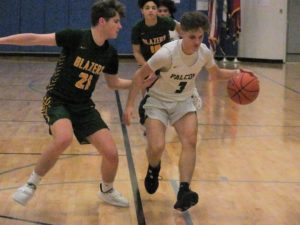 The teams combined for 53 points over a hectic final eight minutes.  UHA maintained a nine-point advantage after a steal and layup by Northington II with four minutes left, before Blaszkowski capped a 9-2 Falcon spurt with a three-pointer to force a Blazer timeout at 67-65.
With UHA clinging to a two-point edge with :19 left, Northington II delivered the knockout blow with a three-point play.  Fort Campbell's John Arnold sank two free throws to again trim it to one possession, but Northington II iced it with two makes from the charity stripe with six seconds left.
Moore led the Falcons with 21 points and 14 rebounds, Blaszkowski scored 15, and Tate finished with 14 points.
Grubbs joined Northington II in double figures with 20, with the duo combining for 19 points with the game on the line in the fourth quarter.
University Heights          18    20    12    24 — 74
Fort Campbell                  10    18    14    29 — 71
University Heights (17-8) — Northington II 27, Grubbs 20, George 7, Northington 6, Thomas 6, Hauret 5, Daniels 2, Cherry 1
Fort Campbell (4-16) — Moore 21, Blaszkowski 15, Tate 14, Castro 8, Anthony 4, Smiley 4, Arnold 3, Walker 2