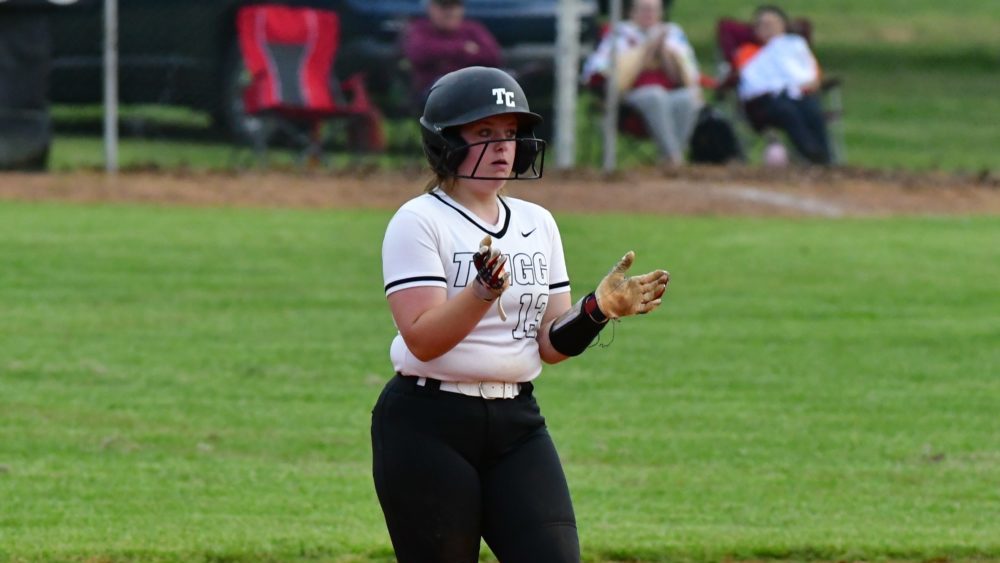 YSE File Photo
MaKenna Hendricks' one-out double drove in EmmaLee Futrell with the go-ahead run in the top of the 7th inning Saturday as the Trigg County Lady Wildcats picked up their first win of the season with a 2-1 victory over the Todd County Central Lady Rebels in Elkton.
Emma West led off the top of the seventh with a single. Futrell came in to pinch run and was sacrificed over to second base by Kiley Slone, setting up Hendricks' game-winner.
Trigg took the early lead in the game with a second-inning single from Tember Oliver that scored Jayden Visingardi and put the Lady Wildcats ahead 1-0.
Todd Central evened the score in the bottom of the 5th inning off of a Trigg County fielding miscue.
Emma West had a big day at the plate for the Lady Wildcats going 3-3. Tember Oliver finished 2-3 with an RBI.
Five different Lady Rebels had hits in the game. Karli Herrera was 1-3 with a walk. Naomi Welborn was 1-2 with a walk.
In the circle, Tember Oliver had a strong performance for the Lady Wildcats, going all seven innings, giving up one unearned run, striking out 12 while walking three.
Abby McPherson went the distance for the Lady Rebels, giving up two runs, one of them earned, striking out five while walking two.