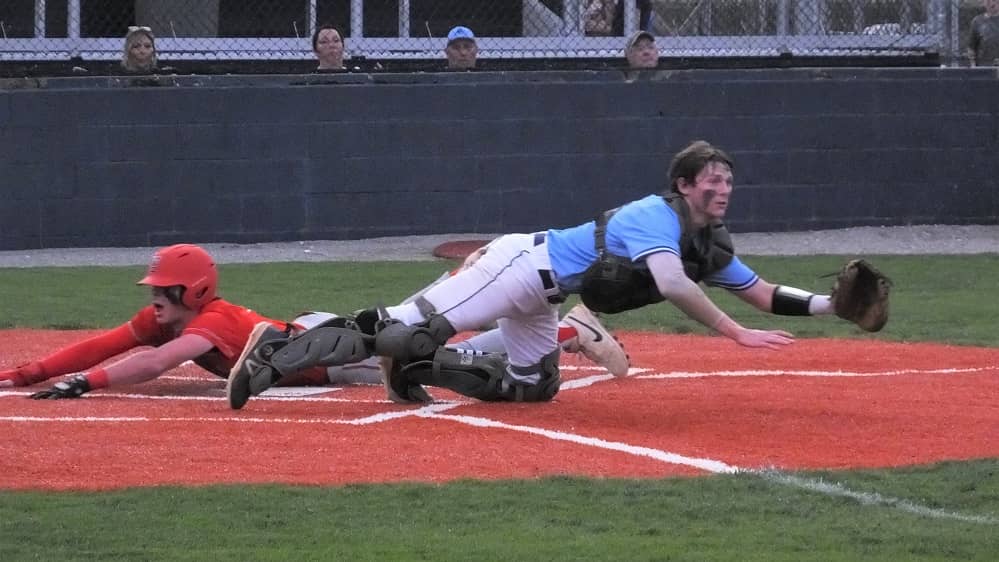 After snapping a 32-game losing streak in the series the last time the Todd County Central baseball team took the field against Logan County, the teams met on Monday for a rematch in the 13th District semifinals, with the Rebels aiming to return to the 4th Region tournament for the first time since 2004.
However, despite an early lead for the Rebels, the Cougars used a six-run 3rd inning to take control on the way to a 10-2 victory. Logan County improved to 18-16 and will defend last season's district title against top-seeded Franklin-Simpson on Wednesday.
Preston Rager and Nate Reding opened the game with back-to-back singles, and Rager came home on a fielder's choice to get the Rebels on the board. Then, after a walk put runners on first and second, Jacob Brandon helped himself with a two-out RBI single to double the lead.
But the Rebels only managed one more hit and wouldn't score again the rest of the way against Logan's Chance Sweeney. The Cougars pulled away in the 3rd, with Davin Yates' RBI single tying the game and Logan taking the lead for good on a run on a fielder's choice.
A pair of two-out walks loaded the bases, and Samuel Hayes provided the big hit with a three-run single ahead of a run on a passed ball to make it 7-2.
The Cougars capped the scoring with two outs in the bottom of the 6th, pushing three runs across on Brady Hinton's RBI single and a balk with a runner on third.
Sweeney went the distance for the win, scattering four hits with two walks and 12 strikeouts. Yates and Hayes each had two hits for the Cougars, and Hinton drove in a pair of runs.
Brandon took the loss after giving up seven runs, five earned, on three hits with seven walks and four strikeouts in two and two-thirds. Zack Robinson worked three and a third in relief, allowing three unearned runs on four hits with no walks and three strikeouts.

PHOTOS – Logan County Cougars 10, Todd Central Rebels 2