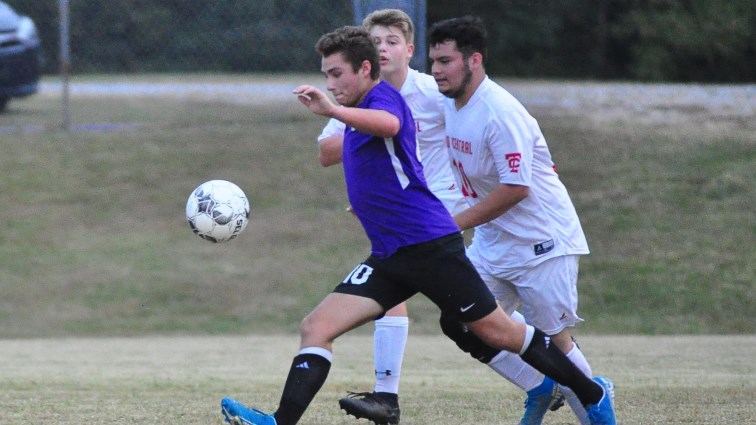 Playing without its leading scorer, Lyon County's Levi Willis picked up the slack and netted a pair of goals to push the Lyons past Todd County Central 2-0 Thursday in Eddyville.
The win snapped a three-match losing streak for the Lyons, who scored more than one goal for just the third time this season.
Willis got the Lyons on the scoreboard in the ninth minute when he scored off a corner kick.
The Lyons got several good looks and would have extended its lead if not for the heroics of Rebel goalie Jonah Rager, who made several diving saves.  Rager had seven first-half saves and 10 for the game.
Willis scored the Lyons' second goal off a rebound in the 69th minute for some insurance.  Lyon outshot Todd County 18-9.  It was one of the easier shutouts for Lyon goalie Cole Schroeder, who made five of his seven saves in the second half.
Lyon County was without leading scorer Todd Huddleston, who was out of town.  The Lyons close out the regular season with a record of 4-7-1 – their most wins in a season in three years.  Lyon will play Trigg County Monday for the district title in Cadiz.
Todd County also closes out the regular season with four wins, the most for the program in four years. The Rebels [4-8] will host Russellville Tuesday in the 13th District semifinals.