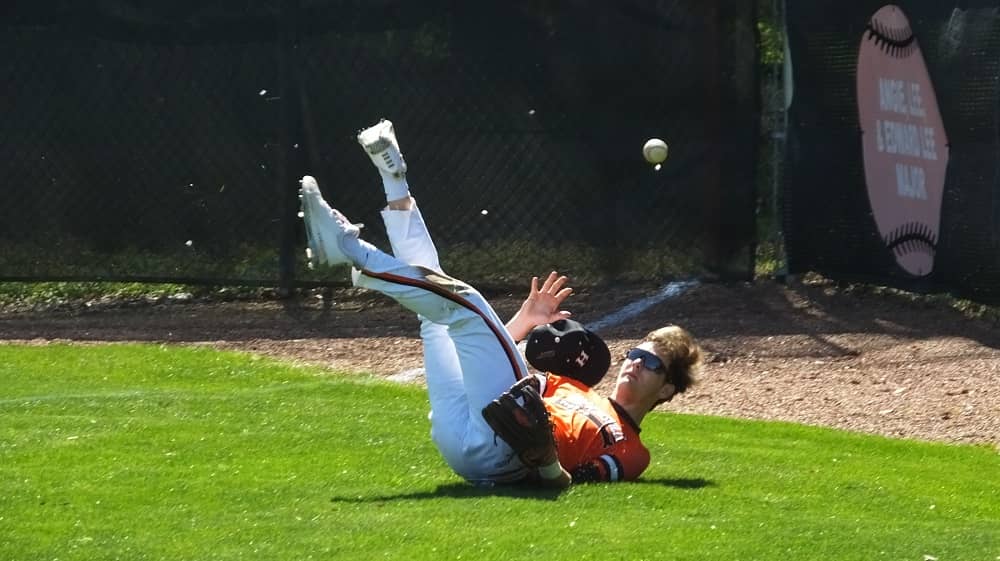 It was a rough afternoon for the Hopkinsville baseball team as five errors gifted visiting Paducah Tilghman a 13-3 victory on Saturday at Tiger Field.
The Tigers slip to 1-3 with a trip to Franklin-Simpson coming up on Monday.  Hoptown was 6-3 winners over the Wildcats at home on Thursday.
The Tigers led in the bottom of the 1st on Jacob Dilday's RBI single, but it was downhill from there.
Paducah Tilghman pushed two runs across in the top of the 2nd on Leyton Patterson's RBI single, and the Blue Tornado stretched the advantage to 4-1 on Jaylen Seay's RBI double in the top of the 3rd.
Hopkinsville unraveled in the 4th, with an error, a hit-by-pitch, and two walks allowing six runs to score.
Tilghman added three runs in the top of the 5th on RBI singles by Gunner Massey and Patterson.  Joseph Boor and Connor Eckelbarger provided run-scoring singles in the bottom of the inning, but the Tigers couldn't extend the game.
Levin East got all but one out on the mound for the Blue Tornado, allowing three runs, two earned, on three hits with three walks and eight strikeouts.
Hoptown starter Tim Cansler lasted three innings, yielding four runs, two earned, on four hits with two walks and three strikeouts.
Paducah Tilghman 13, Hoptown Tigers 3