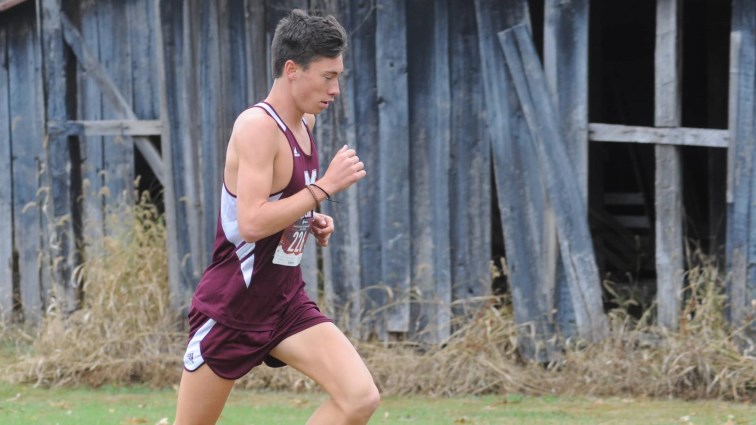 Jackson Watts added his name to the list of Madisonville runners who won a region cross country title. The Maroon senior won the Class 3A Region I Meet Saturday to help his team finish third.
Watts, who finished fourth at region last year, ran the 3.1-mile course in 15:14, which broke his own school record by a second.  Earlier this year, Watts broke the previous school records set by Christian Parker in 2019 and Austin Dean in 1986.
Drew Burden finished 17th for the Maroons in 17:27. Tyler Burden was next to finish in 23rd place in 17:42. Rylan Bergman was 27th, Maddox Knight was 29th, Lucas Offutt finished 30th, and Alex Pendley came in 53rd place.
Madisonville's point total of 97 was third behind Daviess County [40] and Muhlenberg County [91].
On the girls' side, Madisonville missed sending a team to state by a single point.  Their team score of 173 was bettered by Apollo's 172.  The Lady Maroons ended up in seventh place.
Joy Alexander did qualify for a return trip to the state meet with a sixth-place finish in 20:22 over the 3.1-mile course.
Katie Gillette was next across the line for the Lady Maroons in 32nd place followed by Audrey Tate in 34th, Kamarie Wiles in 48th, Josie Morris in 53rd place, Laci Ray in 58h place, and Nyssa Poustka in 69th place.
The Class 3A State Meet will be run Saturday afternoon at the Bourbon County Park in Paris.