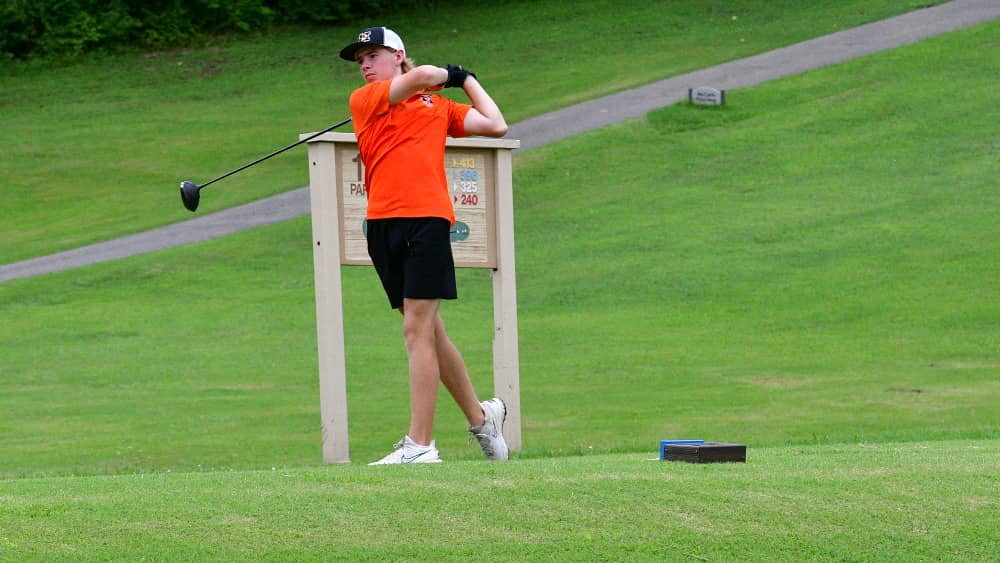 Hopkinsville's top three golfers shot or equaled their season-best scores Friday at the Christian County Invitational hosted by Western Hills Golf Course.
Joey Falco and Andrew Riggs both carded a 7-over 77 to tie for 15th place. Both golfers are inching closer to seeing their season average for 18 holes dip into the 70s.
Thomas Grise shot a 91, also a season-best score.
Ryan Martin shot a 103 and Isaiah Wood added a 106 for the Tigers, who had a team score of 348 which was good for 12th place.
Christian County's Landon Hunt won the event with a 1-under 70.
All five of Marshall County's golfers shot 78 or better and finished with a score of 290 – 15 shots better than second place McCracken County.
South Warren (312) edged Daviess County for third place.